Thracian Cliffs Golf Hotel
Gallery
Thracian Cliffs complex offers an excellent combination of luxoury accommodation, unique golf course and nice beach.
"You will not find a golf course like this anywhere else on the planet." Gary Player
Framed by rugged coastal cliffs and the vast blue of the Black Sea, the 18-hole Gary Player designed Signature course at Thracian Cliffs is one of the most dramatic golf courses on earth.
Accommodation
Guests will be accommodated in two quiet and peaceful villages, which are separated by a beautiful lake and also offer a stunning landscape view of the sea.
Marina village is situated on the cliffs, where you will find 64 deluxe, spacious and convenient suites.These one, two or three bedroom suites are beautifully decorated in a lovely modern style.
Bedrooms host twin or queen-size beds with LCD TV's and Egyptian cotton sheets. The suites feature a spacious living area, wifi internet, a kitchenette and a spacious balcony opening to dramatic views of the driving range, the lake and the Black Sea.
Guests may relax in the infinity pool and on the sun terrace overlooking the golf course and the sea below.
In Marina Village you will find several shops & boutiques where you can find something nice for yourself or your loved ones:
GOLF PRO SHOP, WEEK&SHOP MDL, MASON´S, ALDO Supermarket, DIVES RENT A CAR, PAR PHOTO STUDIO.
The Hillside Village
is nestled 350m above the sea, hosting 87 suites designed in a crescent shape around three infinity pools. Hillside guests may choose from a studio, two or three bedroom suite, all with incredible views. Accommodations benefit queen-size beds with Egyptian cotton linen, spacious living areas, LCD TV's, wifi internet, and kitchenettes.
Guests may relax in one of the three infinity pools and sun terraces overlooking the golf course and the sea below.
Restaurants in the complex
: Geti Restaurant, Club House, Bendida Beach, Dining Argata, Beach Dining.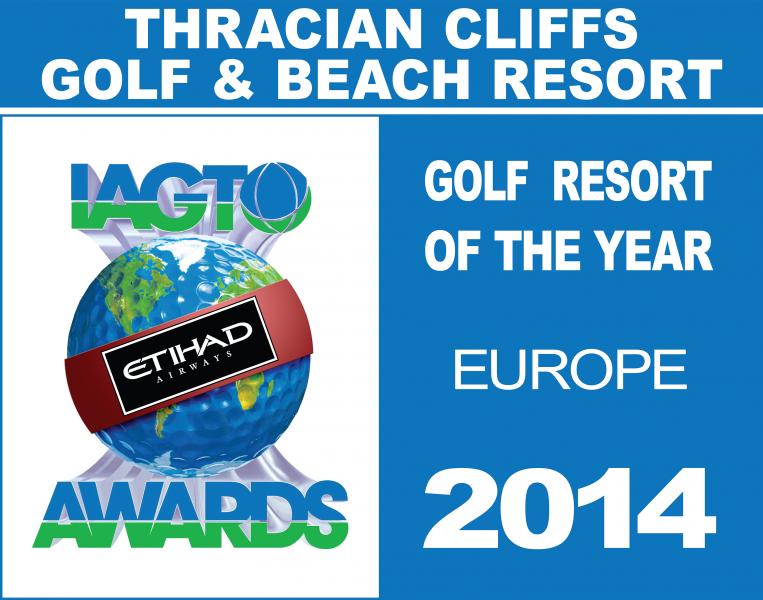 GOLF
The 18-hole Gary Player designed Signature course is framed by rugged coastal cliffs and the vast blue of the Black Sea.The golf course covers 85 hectares of truly beautiful Cliffside. The golf course has been sculptured to t perfectly into this area and create one of the most wonderful golfi ng experiences. Sea views are in abundance and from every hole there is stunning view of the Cliffside and the Black Sea coast.
The Gary Player design will really challenge the golfer in dificulty and length but with its modern design and several sets of tees this great experience will be made available for all levels of golfers. It is fair to say that every hole is a signature hole but the 6th will surely be the one everyone will remember. This hole sits on top of the cliff with the green set some 40 meters below cut into the hillside and surrounded by the lapping waves of the Black Sea. The game from the back tee de finitely is not for the faint hearted as the distance measures over 210 m.
The golf course has been likened to several famous courses and Mr. Player was proud to say: "Thracian Cliffs Golf & Beach Resort will become one of the top 3 golf courses on the planet."
Located on the Marina Village circle the Club House offers golfers a comfortable place to meet, have a casual meal or drink as they begin their adventure on the course and as they return to reminisce of the highlights of the day.
The full service Pro Shop is located adjacent to the Club House with a wide range of golf clothing, equipment and golf balls – something every golfer should have plenty of in their bag for this spectacular course.
As a member of the Cape Kaliakra golf courses, players at Thracian Cliffs may enjoy playing our two affiliated golf courses as well. Located a short drive from each other the Cape Kaliakra golf courses expand every golf guests experience. All arrangements to play one, two or all three Cape Kaliakra golf courses will be managed by our staff at the Pro Shop.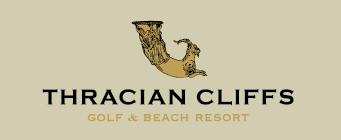 SPA
With 460sqm of tranquility areas, massage, facial and manicure treatment rooms, as well as specialty rooms for wet treatments, the Spa invites guests to recover a range of luxurious treatments inspired by the ancient Thracians. Discover the Spa facilities: Hammam, hot steam room, ice corner, Jacuzzi, cold shock showers, relaxing indoor area, private sun deck with lounges, fitness area...
Maintaining fitness training is often an imperative even while traveling. Located adjacent to the Spa, the Fitness Centre offers a range of advanced weight training equipment, cardio equipment and treadmills, as well as a stretching/relaxation area all with a spectacular view of the Black Sea.
There are multiple swimming pools and Jacuzzis located throughout the resort that are perfect for warming up in the morning or relaxing after a round of golf.
Beach For those who seek relaxation over exhilaration, Bendida Beach is an unspoiled and cozy spot, located directly on the seafront of the resort. There is a large skippered speedboat available to whisk you off to or from your boat at a moments notice.
The beach offers Water banana, Aqua Rocket, Water torpedo, Stand up paddle, Paddle boat, Snorkeling, Kayaking, Windsurfing, Water Skiing, Wakeboarding and Catamaran sailing.