Lighthouse Golf and Spa Resort*****
Gallery
The Lighthouse Golf & Spa Resort***** is pitched on a spectacular plateau on top of the white cliffs with breathtaking views over the Black Sea.The resort provides elegant and stylish accommodation, various sport and recreational facilities, pampering services and entertainment which contribute to your true 5-star vacation in Bulgaria.
Situated at the heart of Cape Kaliakra's signature Golf Coast, you will find a green land and spectacular coast that is bold as it is beautiful. Just 5km from the historical town of Balchik and surrounded by 3 championship golf courses, the resort is nested on top of the towering cliffs, overlooking the Black Sea.

Accommodation
The resort offers accommodation in the hotel part and holiday residences (villas and apartments).
The hotel provides elegant and stylish accommodation, various sport and recreational facilities. The following are all standard features in each room throughout the Lighthouse Golf & Spa Hotel: Terrace; Garden, pool, golf or sea views; Spacious luxury bathrooms with separate walk-in shower and bath tub; Bathrobes and Slippers; Minibar; Air conditioning; Satellite TV; Direct-dial dual line; Laundry Service; Room Service; Wireless internet access.
Holiday villas and apartments The Lighthouse Golf & Spa Resort has a number of luxury villas for holiday rental which are located across the resort.
The villas are fully furnished and are available with two, three or four bedrooms. You have a choice of sea view villas, forest villas and lakeside villas with or without swimming pools. In short our villas are perfectly equipped for everyone's needs. Two bedroom Villas (Max. Occupancy 4 people), Three bedroom Villas (Max. Occupancy 6 people), Four Bedroom villas with private pools (Max. Occupancy 8 people).
Overlooking the 18th hole in the heart of the resort are 60 fully serviced, Luxury Green Park Apartments. The Green Park is situated in the Green District and is perfectly located for a short stroll to the Lighthouse Golf Course, Spa or Fitness Centre, or to relax in one of the two swimming pools. All of the luxury apartments are fully furnished to a high standard and are self-catering. 1 Bedroom Apartments (Max. Occupancy 2 people) features 1 bedroom with kingsize bed, living room with kitchenette, entrée and 1 bathroom 2 Bedroom Apartments (Max. Occupancy 4 people) features 2 bedrooms with kingsize bed, living room with kitchenette, entrée and 2 bathrooms.
Restaurants In the complex there are: International Main Restaurant "Alexandra", A la cart Restaurant "Fouquet", Clubhouse Restaurant "Prestige", 19th Hole Bar, Beach Bar, Lobby Bar, Pool Bar, Piano Bar.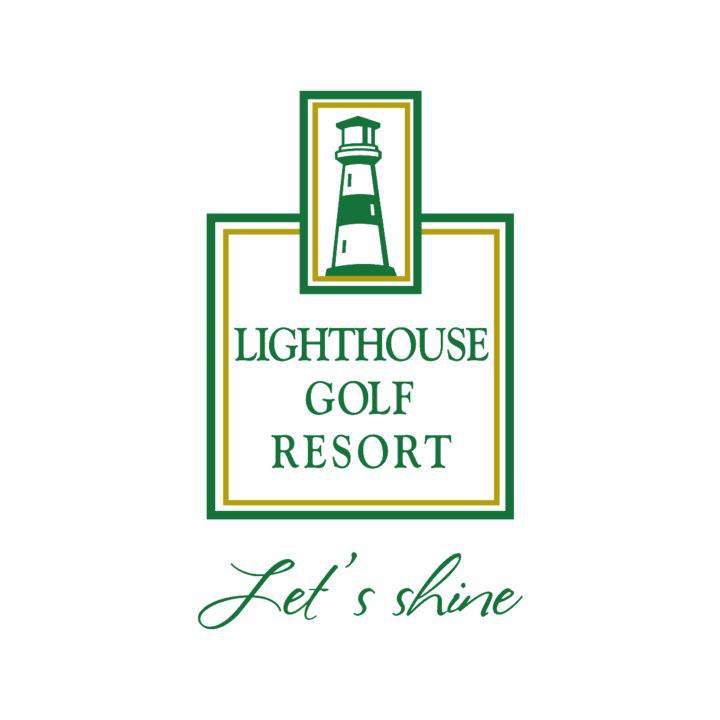 GOLF
Lighthouse Golf Course is designed by the famous ex-Ryder Cup Captain - Ian Woosnam. The championship golf course is of a "links" design. Contributing to the stunning scenery are the outstanding natural landscapes around which Ian Woosnam has created a brilliant selection of holes. The golf course offers an exciting challenge to both professional players and amateurs alike. All of whom are most welcome to test their skills.
COURSE INFORMATION:
18 holes, designed by Ian Woosnam
Member of the BGA and the EGA
Par 71
6100 m golf course
EGA Slope System- Slope 128
Rating 70
Green Area- 11 560 m2
Tee's Area- 36 000 m2
Fairway's Area- 222 000 m2
Rough Area-580 000 m2
Lakes- There are 5 lakes with total area of 33 000 m2
12 km cart paths

For the lovers of sports, Lighthouse Golf & Spa Resort offers a rich choice of ideas and proposals: Tennis, Football, Fitness, Jogging, Biking or water sports. For the kids: Games Room- with various video games, darts, billiards and mini foot, Indoor Kid's Club for the younger children, Outdoor Playground, Summer Animation Program with various sports and educational games and activities, Golf Lessons for children.
SPA Enjoy the exceptional large choice of facilities at Lighthouse Spa Center, Bulgaria. The Spa & Wellness Center which stretches on an area of over 3000 sq.m provides:
LOWER LEVEL: The lower level provides Steam bath, Hammam, Laconium, Infra-Red Sauna , Finnish Sauna, Cooling showers with Ice , Jacuzzi, Tepidarium, Fitness Studio. All these treatment rooms are designed to please your senses as well as make you feel relaxed and well suited.
UPPER LEVEL: The Upper Level provides 7 massage & Treatments rooms, hair saloon, manicure & pedicure facilities and Cosmetics. You can choose from various treatments: Massage Palette, Moisturizing Rituals for Body, Asian Therapies, Exotic Spa Rituals, Spa Package for Him & Her, Anti-cellulite Procedures, Organic Face & Body Treatments, Baths & Masks
Ion Detoxification, Xydradermie- Guinot, Face Therapies- Thalgo.
Balneology In combination with the wide variety of spa & wellness treatments we also offer Medical and Balneology Packages with healing mud from the Tuzlata region. . The lime mud formed there has been used for centuries for treatment of over 45 different medical conditions related to the skeletal and muscular system, the nervous system and reproductive system.
Beach and pools For those who seek relaxation under the sun, Lighthouse Golf & Spa Resort offers a beautiful outdoor pool with sun beds & parasols, a warm sandy beach and indoor infinity pool.
Cherry Beach is an unspoiled, sandy beach is located directly below the hotel in the area of the White Lagoon, offering sun beds & parasols, water activities and restaurant.he beach is connected to the resort by a private path less than a 10 min drive from the hotel. You can choose to use either our free shuttle or your own car to enjoy the scenery as you wind your way down to the beach. The beach is sandy and is surrounded by a beautiful white lagoon where we offer comfortable sun beds, parasols and beach towels free of charge for the guests of the resort.
Outdoor Pool with Pool Bar. Conveniently located just in front of the 5* Lighthouse Golf & Spa Hotel, the lagoon shaped outdoor pool offers you a perfect escape from the Black Sea sun as you enjoy a cooling swim.
Indoor Pool- 20/10 m the indoor pool is the perfect way to relax when the weather outside is no so welcoming.